Humans have always been drawn to gardening. Despite living in a flat without so much as a window box, I have felt compelled during lockdown to get hold of some potted vegetable plants to nurture. The universe sent me a sign in the form of a group of tiny courgette shoots in pots on someone's doorstep with a sign saying "Please take a courgette plant – we have too many!" So, leaving this random stranger a thank you note scribbled on the back of a piece of scrap paper, I took a courgette plant home. He was soon joined by a tomato, sweet pepper, and strawberry plant in pots bought on various shopping trips. They have been growing and expanding onto various surfaces throughout my house ever since. What this has cemented in my mind is the desire for a home with a garden when I get the chance.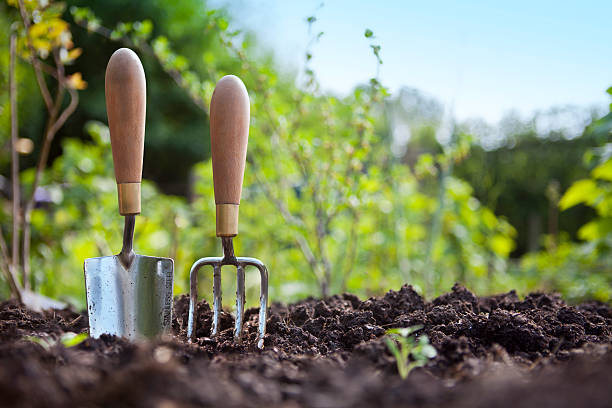 The idea of purely ornamental gardens seems to have come to Britain with the Romans. Archaeology gives us a fairly vivid image of Roman gardens in Italy – typically laid out in an enclosed courtyard, they included statues, fountains and pools as well as plants. These were beautiful spaces to entertain and show off, usually reserved for the rich.
I'm more familiar with medieval gardens. The diversity of gardens in Medieval Britain interests me, with examples that can be recreational, spiritual, or practical.
Monks would have spent a lot of time in Monastic Gardens. Today's gardeners are more concerned with the appearance of a garden or output of an allotment, but monks would have thought far more about the spiritual qualities of the natural space.
The biblical Garden of Eden helped create a sense of gardening as one avenue for seeking connection with God. The garden became a metaphor for cultivating this paradise in the physical world. A custom of an enclosed 'Paradise' garden grew up for a space for prayer and meditation, as well as a way to produce the devotional flowers used to decorate churches on sacred occasions. Particular plants had particular symbolism, for example, red roses denoting the blood of the crucified Christ and love that transcends death. Both monks and the secular wealthy might have cultivated these small enclosed gardens within their walls as a space for spiritual contemplation.
For monks, gardening was part of their daily ritual. According to the Rule of St. Benedict, idleness was bad for the soul so manual labour – such as gardening – was encouraged. It also fed into the Monastery's desire for self-sufficiency. Monks grew plants for medicine and food for themselves and the local community. A garden was therefore used for both recreation and as an area for good work.
Medieval Manor gardens would have had a similar marriage of ascetic and practicality. With orchards providing fruits such as apples, and ponds providing for fish for the kitchen and the dinner table, as much as them being a space to entertain and put on events or activities.
As we reach the end of the Medieval period, we find Tudor gardens taking symbolic garden designs to the next level. With networks of walled components each containing a different type of garden – knot gardens, labyrinths, ponds, fountains, and viewing platforms. It was about order and power and symmetry and control. Features that have little to do with the vegetable garden growing wildly across my every windowsill. But the impulse to cultivate and experience the natural world in your own home is very much the same.
Image: Arundel Castle (https://www.arundelcastle.org/gardens/)